Welcome to Photo locations Guide
Where Will Your Next Photo Adventure Take you?
Will You Know What Photo Locations Are A Must Shoot When You Travel?
Will You Know How to Photograph Them?
Let us help you find those special photography locations and information on how to photograph them. Our mission is to provide a website where with a few clicks of the mouse, Photographers can find idea's of where other Photographers have found locations to photograph. With this information you will be able to spend less time looking for places to photograph and more time actually photographing them when you travel.
Not only will we suggest to you those post card photography locations when you travel but if your not into photography many of these places are also a must travel visit for everyone on their vacation, business trip and holiday travel.
To submit a photo location
To Start Your Photo Adventure Click On a State for Photography Locations in that state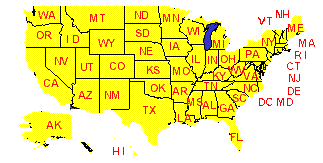 Or Select Photography Locations by State
Or Select A country
The best locations to take photo's are in our database. If you know of any Photography Locations you have visited or pictures that you would like to share SUBMIT them. Thank You for your help in making our Photo Locations Guide database grow.